Every pet deserves the very best.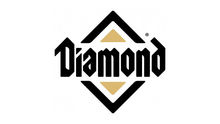 Harvey's Pet is proud to carry [brand] in Johnstown, New York. At Diamond, we believe every pet deserves the very best. When you buy Diamond pet food, you can be confident you are getting the highest quality products, meticulously manufactured in the U.S.A. at state-of-the-art facilities and under strict quality control guidelines that exceed industry standards.
Dog Food
Diamond Naturals Dry Dog Food: All Life's Stages, Puppy Dog Food, Adult Dog Food, Pregnant or Nursing, Senior Dog Food Diamond Naturals
Canned Dog Food: Canned Dog Food for Puppies and Adult Dogs
Diamond Dry Dog Food: Hi-Energy, Maintenance, Original, Performance, Premium Adult, Puppy Diamond Naturals Grain-Free Dog Food
Dog Treats
Diamond Naturals Treats: Adult Dog Biscuits, Large Breed Biscuits, Puppy Biscuits
Come visit our pet supply store in Johnstown, NY specializing in quality food, treats, and supplies for cats and dogs.